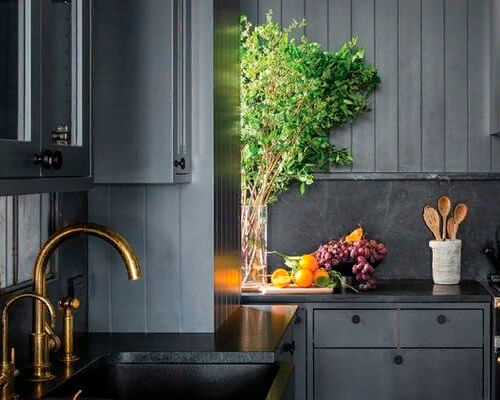 Kitchens and cabinet-type furniture from KitchenPro
During its operation, KitchenPro has established itself as a reliable business partner. The production of kitchen furniture has become our main line of business.

However, today we are ready to offer a wider range of manufactured furniture: furniture for living rooms, bedrooms, offices, nurseries, entrance halls, wardrobes, bathroom furniture and any other cabinet-type furniture.
Years of experience do not go unnoticed. Feedback from our grateful customers on Facebook is a respectful proof of that.
Why do they trust us

We do our work professionally and with love. That's the main thing. The main purpose of KitchenPro is to materialise all the wishes of the customer.

We use only tested and high quality materials and fittings from the best European manufacturers, and we provide a guarantee. Our free specialist consultations will help you to choose the style of furniture and choose the right materials.

Our specialists will carry out measurements and develop an individual design taking into account your requirements and possibilities of the room. We guarantee a high level of service and a responsible approach to implementation.
When ordering furniture from us, you will have nothing to worry about, because we offer the whole range of services – from consulting, measurements and design of furniture, to delivery and installation on site. Our friendly team includes true professionals and craftsmen.

Furniture from KitchenPro is your confidence in home improvement. We are sure that furniture from KitchenPro will create a mood for cosiness and comfort in your home, apartment or office!
Why Choose Us?
Individual approach

Affordable prices

Materials and accessories from the leading manufacturers

Free consultations

Warranty

Years of experience
We would like to thank the SIA Kitchen Pro team from our small family for the work done!
I am a happy owner of a beautiful and functional kitchen. The whole team of guys works very professionally, accurately and efficiently. In addition, all team members are just nice and helpful people. Special thanks to Sergei and Alexander, who, after installing the kitchen, cleaned up so that I had nothing to do there and I could immediately start putting things in their places. The guys worked very carefully, they spent almost the whole day with us from morning to evening. Thanks to designer Ilza for valuable advice and advice on the choice of materials.
Thanks to Vladislav for his approach to clients.
We are 100% satisfied and will definitely contact SIA Kitchen Pro again and again!
Valentina

I recommend KITCHEN PRO with pleasure. Before ordering, I spoke with 5 companies, and immediately found a common language with KITCHEN PRO.
They provide valuable professional advice on site.
Everything was done beautifully, smoothly, efficiently.
As a pleasant bonus, we made an order 2 weeks ahead of schedule and made small additional work on connecting plumbing.
Dmitry

I would like to thank SIA Kitchen Pro for a job well done.
The kitchen is made according to an individual project. Operational visit to the object for taking measurements. Visual design project. The order was completed on time. Communication at the highest level. Valuable advice and advice at every stage of the work.
Special thanks to the craftsmen for the installation - all the equipment is connected, the sockets are removed, the water is connected to the sink and dishwasher. And the most important thing is cleanliness and order after the work done.
Thanks again for the kitchen of my dreams.
Natalia